China Money Network provides our advertisers and sponsors a unique way to target top decision-makers and influential businesspeople who are traveling and making deals in China and around the world.
China Money Network produces the China Money Podcast, which are audio and video interviews that are highly-rated and frequently featured on the iTunes Store to provide like-minded businesses with a viral marketing method to secure a dedicated audience. With weekly podcasts hosted by veteran business journalist Nina Xiang, your brand and services will land in the laps, the ears and in sight of your targeted audiences.
Each podcast is hosted on our own website at ChinaMoneyNetwork.com, and we also syndicate the audio and video to services like Youku.com, YouTube.com, Apple iTunes, Blubrry.com and many other online platforms. We complement each podcast with social media posts on Sina Weibo, Facebook, and Twitter. So when you advertise with us on our podcast or website, you are actually reaching the "long tail" of our viewership on multiple platforms and channels.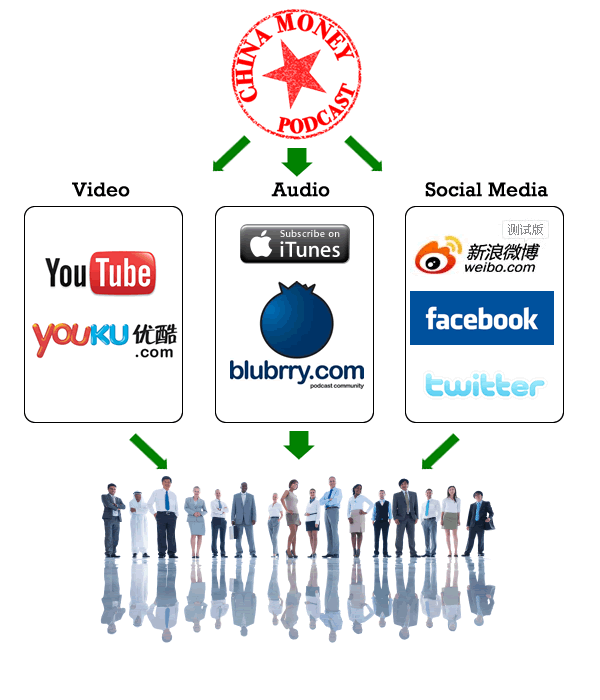 In addition, our audience uses the latest mobile devices and apps:
Our audience is from key financial markets around the world:
Contact us to discuss how we can integrate and incorporate your company's brand and service into our targeted media offerings.
Wendy Wang: Sales Manager
Tel: +852 8197 0898
Email: wendyw@ChinaMoneyNetwork.com